Face 2 Face Webcam
During video conferences, direct eye contact with the other person is usually not possible due to the elevated position of the webcam. This innovative invention provides a simple remedy: 

Face 2 Face is mounted in front of a webcam to adjust its perspective so that the participants of a video call can look directly into each other's eyes. 

This is how it works
The perspective of the camera is shifted using a special, periscope-like arrangement of mirrors and lenses. This allows an eye to eye conversation during online video conferences or calls.


This periscope is extremely compact and can be attached to any webcam model. For the prototype, a mirror with an edge length of 50mm was used. By means of an optical system, it should be possible to miniaturise the area.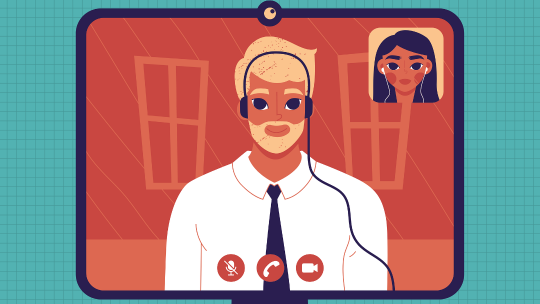 Current ProbleM
The camera is either above or below the screen, but never at eye level. This makes it impossible to look directly into each others eyes!

You can look into the lens of the camera and give the other person the impression that you are looking directly at them. But since you no longer have the other person in your direct field of vision, direct emotional interaction is not easily possible and is therefore not a real solution to the initial problem.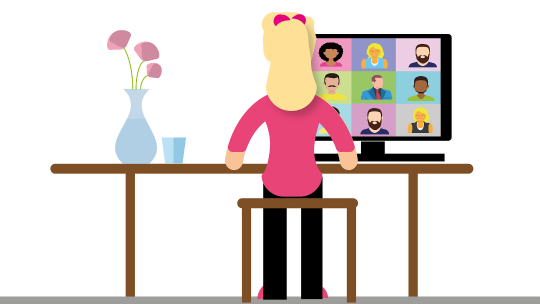 Area of Scope
Whether desktop PC, notebook, tablet or smartphone: wherever conventionally placed cameras prevent eye contact during a video call, the Face 2 Face webcam solution becomes the first choice.



Patent
Type of protection: GER patent registration
Title: Device for avoiding or reducing parallax 
Registration number: 10 2020 128 278.8
Date of registration: 28.10.2020
Main claim: Device for avoiding or reducing parallax during digitally transmitted, at least visual communication by means of at least two imaging devices, which device is intended for temporary, permanent and/or fixed mounting in front of at least one imaging device and comprises at least one light-beam-reflecting and/or deflecting optical element, characterized in that it further comprises at least one light-guiding element comprising at least one tubular and/or hose-shaped hollow body having an inner space and at least two openings arranged at the opposite ends of the hollow body, wherein the deflecting optical element is arranged in the inner space of the hollow body, and wherein a first opening is arranged or mountable in front of a light-beam-receiving input of the image-recording apparatus and at least the position of the second opening is adjustable in such a way that the second opening is arranged in the viewing axis of a user.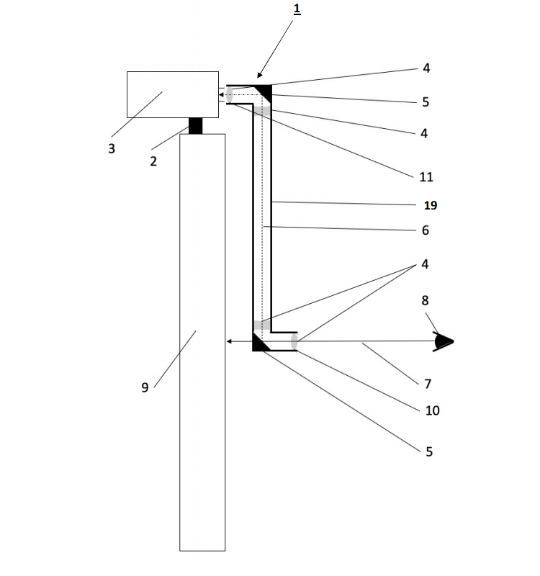 Fig.1
a side view of the structure and arrangement of an exemplary embodiment of a device according to the invention;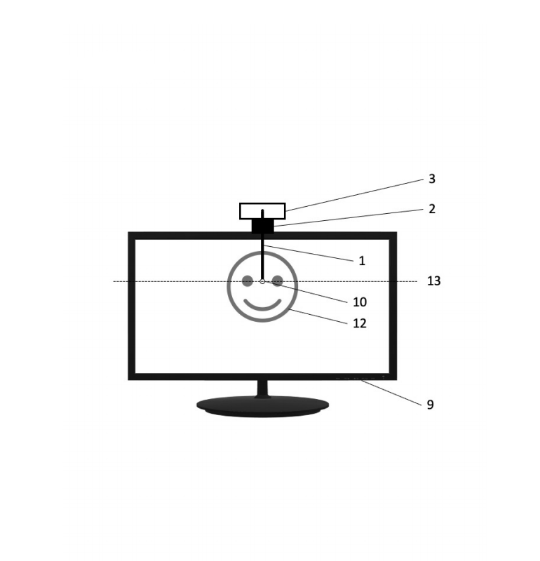 Fig.2
the arrangement of a device according to the invention from the perspective of the user or participant to be recorded of an (audio-)visual communication;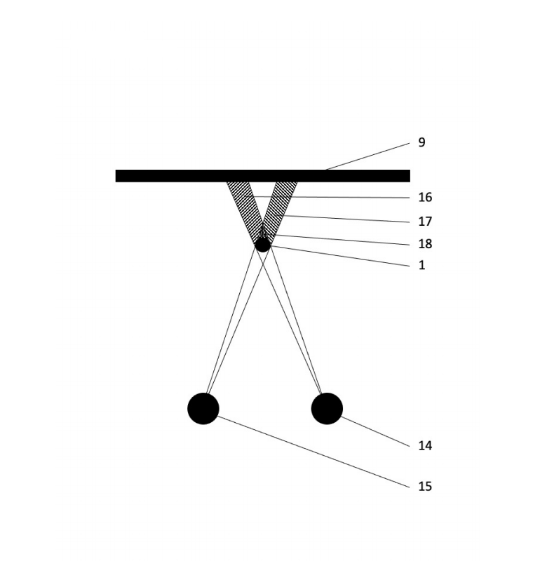 Fig.3
a schematic representation to illustrate the formation of an optical penumbra;

Are there any Open questions?
Do you require further information?
We would be happy to provide you additional information material or clarify open questions with the inventor for you. Simply contact us and we will be happy to support you.

Contact us

JMW INNOVATION GMBH

jmw Innovation GmbH has been successfully implementing and marketing ideas at two locations (Salzburg/ Berlin) for over 20 years. Thanks to our many years of networking, our passion for new ideas and our experienced employees, we are THE first point of contact for new ideas in the German-speaking world.

Website
www.erfinderberatung.com
© 2022 All rights reserved.